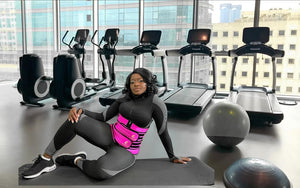 Halikam is a distributor of high-quality products, such as wigs, hair extensions, and a wide variety of hair beauty products.
Our company has been devoted to offering the highest quality products at exceptional value for the past 25 years. Our fast-growing e-commerce store stocks wigs, hair extensions, and beauty products from leading distributors.
We promise that our products are 100% human hair, tangle-free, and will last you long. We also offer a grade guarantee to ensure you are always getting the best of your money. 
Our commitment to providing you with the best service is apparent from our product knowledge, fast deliveries, and quality packaging.
We ship internationally, including all major countries in Europe and the US. We strive to be better at getting you the best hair and beauty products.
We keep up with the newest beauty trends to keep our customers updated with the latest hairstyle and fashion. Halikam will help you get your confidence back from wigs to hair extensions.
Vision
Our Vision is to have a significant market share in the hair and beauty industry.
Mission
Our Mission is to bring high-quality hair care and beauty products at low prices. We pride ourselves on providing superior customer service compared to our competitors within the same industry.